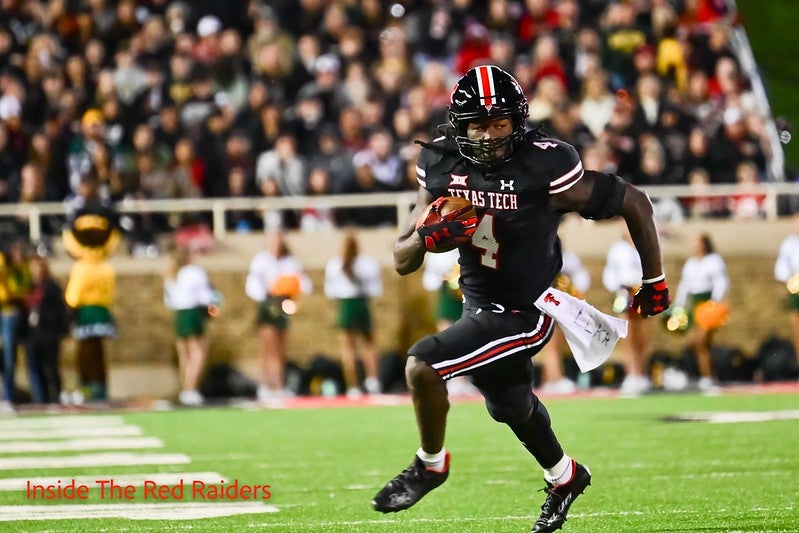 Texas Tech returns home to host Kansas tonight. The Red Raiders (4-5 overall, 2-4 in the Big 12) and the Jayhawks (6-3 overall, 3-3 in the Big 12) will face off at 6 p.m. CT on ESPN+. The Red Raiders lead the overall series with 21:2.
Who: Texas Tech (4-5, 2-4) vs. Kansas (6-3, 3-3)
Where: Jones Stadium, Lubbock, Texas
When: Saturday, November 12, 6:00 p.m. (CT)
Media: ESPN+ Big 12 Now (TV), Texas Tech Sports Network (Radio)
Recurring Starters: Texas Tech (11), Kansas (16)
Records 2021: Texas Tech (7-6, 3-6), Kansas (2-10, 1-8)
Series history: Texas Tech leads 21-2
Last meeting: October 16, 2021, Texas Tech 41, Kansas 14
Trainer: Texas Tech (Joey McGuire4-5), Lance Leipold (43-36)
Check out Joe Yeager's preview of the game:
When Kansas has the ball: There are similarities between the Kansas offense and TCU, and just as the Frogs tried to play the ball at Texas Tech with some success, so will Kansas. TCU had a running quarterback on duty Max Dugan and a great walk-in Kendre Miller. Kansas has Jason Beans and Devin Neal, who are comparable to the duo from TCU. Bean doesn't have the strength and toughness of Duggan, but he's pretty light on his feet and executes the option well. Neal is back faster than Miller, and he has 761 rushing yards and a very impressive 6.4 yards per dead average. If Neal gets that many yards per carry against the Red Raiders, they're toast.
The Jayhawks don't throw the ball much, but when they do, they're pretty effective. Bean has a passer efficiency rating of 176 and has only thrown three interceptions. The Kansas receivers aren't that great, but they run well and catch the ball. Laurent Arnold has averaged 16 yards per grab on 27 receptions, while Luke Grim has collected 33 balls and averaged 11 yards per catch. Mason Fairchildone of the Big XII's top tight ends, has five touchdown receptions and averages 15 yards per catch.
Texas Tech's defense was solid against the run and would be much better if the offense didn't turn the ball over as frequently through interceptions and missed fourth down conversion attempts. linebacker Krishon Merriweather approaching 100 tackles with 78 while Tyree Wilson cemented his All America Bona Fides. He has 59 tackles, 14 tackles for loss, seven sacks and seven quarterback rushes.
When Texas Tech has the ball: Texas Tech will do without a starting quarterback Behren Morton, and he's probably the team's best passer, although not by much. He will be replaced by the combination of Tyler Shough and Donovan Smith, although no one can say for sure who will start and who will actually play more snaps. Neither Shough nor Smith have been impressive this season. Suffice it to say that the quarterback's uncertainty and sketchy play aren't conducive to success, especially against a Kansas defense that has a high rate of pass interceptions (11) and can also fuel the quarterback (21 sacks).
Luckily, the quarterbacks can turn around and pass the ball to a pair of quality defenders SaRodorick Thompson and Tahj Brooks. Their stats are virtually identical – both averaging five yards per carry and both approaching 500 yards in rushing. Throwing a steady Brooks and Thompson diet at a Kansas defense that's decent but not great against the run is the obvious course of action for Texas Tech, but it's not in the DNA of Texas Tech's offense or its coordinator. We'll see what we'll see.
Kansas defense is led by security Kenny Logan Who has 69 tackles, defensive end Lonnie Phelps Who has six sacks and cornerback Cobee Bryant who has three picks and five pass breakups.