There's nothing hostile about Angry Chicken & Juicy 88 Hotdog—just a minor taste bud provocation that turned out to be quite a good thing.
While dining out is certainly an option at this small, bright, take-out restaurant in a mall on South Nevada Avenue, we ordered takeout online. As with most places that offer an online option, the process is simple. My only complaint is the inability to select a specific time for pickup. However, immediately after ordering, I received an email with the time when the food would be ready.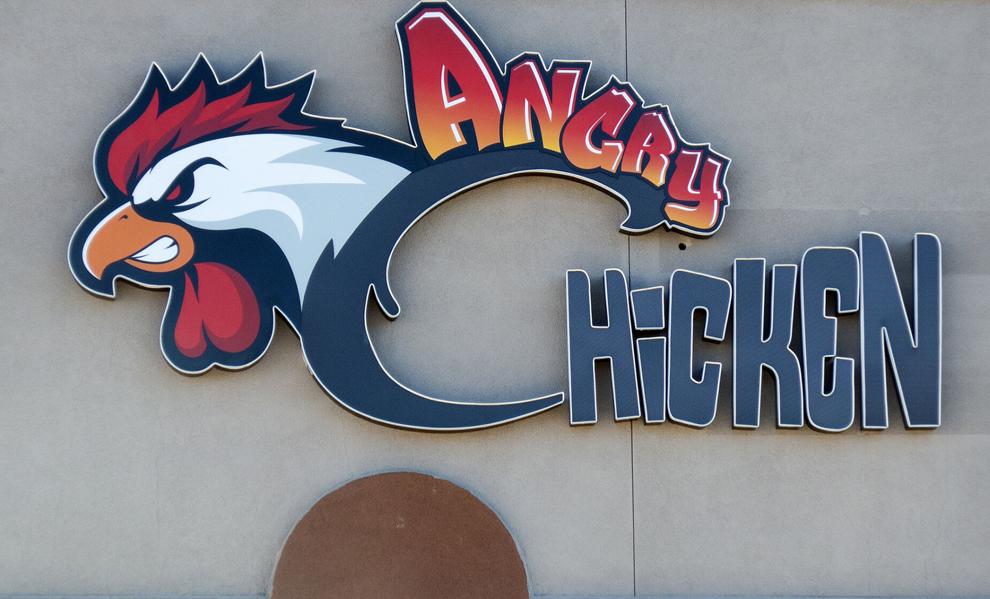 The restaurant has a separate take away area and my food was waiting when I walked in the door.
I was initially put off by the size and cost of the portions: $23.99 for a whole chicken; half an order is $12.99. In fact, this is a deal! For about $24, we ordered half and half and got the original rotisserie chicken along with the signature sweet and savory option.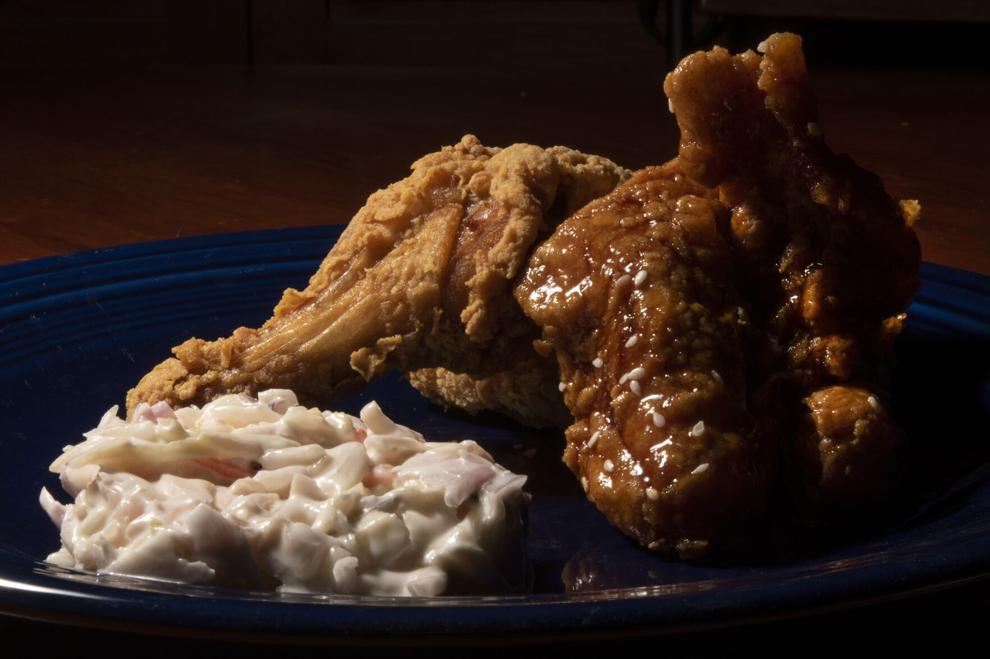 The chicken is lightly brushed with rice flour and spices before frying. The result is a bronze, crispy veneer that seals in the juices. The sweet and savory are pretty much the same but with a sticky sauce, so use a knife and fork or have plenty of napkins on hand. Both varieties have a subtle flavor. This isn't the kind of chicken that comes in a bucket!
Other options for chicken include spicy soy, garlic, roast, and nude. Also on the menu are wings, beef or pork bulgogi, and chicken katsu. Multiple dipping sauces can be ordered to further enhance the flavor. But they are not really necessary. The chicken tastes the way it is. We tried the honey garlic sauce which we liked more for dipping the onion rings than for the chicken.
Small portions of cube-sized cubes of pickled radish and homemade coleslaw are included; This was not stated in the online menu. Had I known that, I wouldn't have ordered a full size side of the slaw; Still, I loved the creamy dressing and the crispy, fresh cabbage and carrots.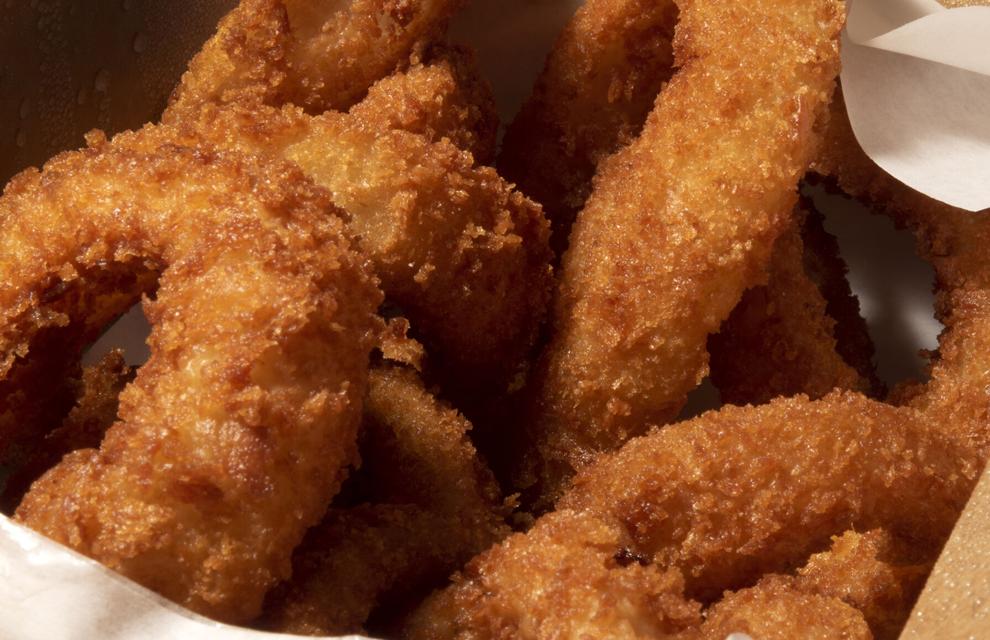 We added onion rings ($4.99) to our order. Like the chicken, these are light and crispy. Other sides are french fries, cheese corn (something I will order next time), rice, macaroni salad and dumplings. Prices range from 50 cents to $6.99.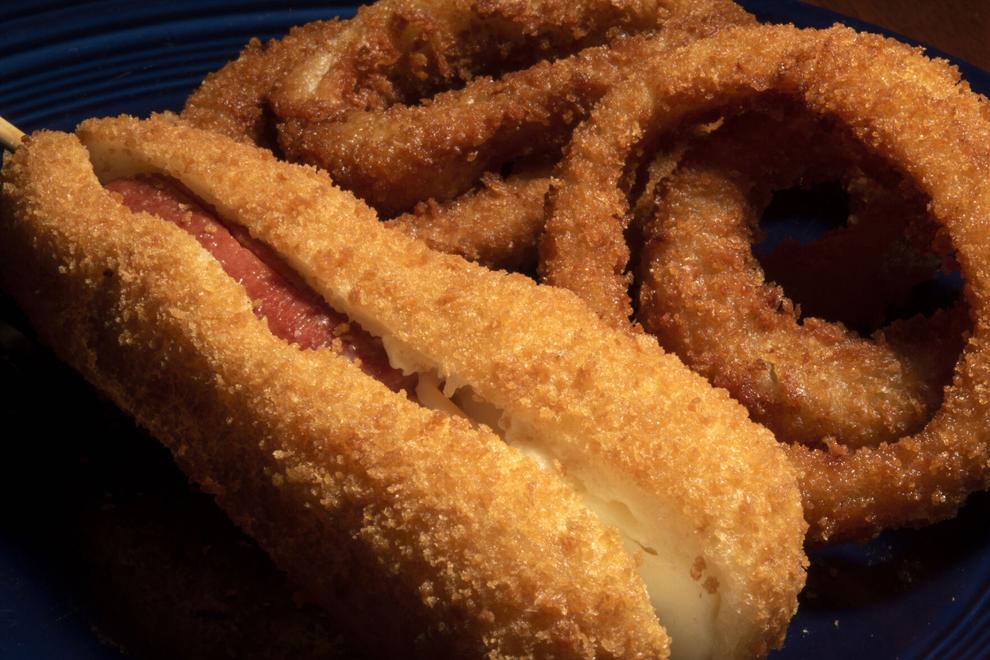 Juicy 88 serves Korean-style hot dogs, a popular Korean street food. They are incorrectly referred to as corn dogs. Yes, it's served on a stick, but that's where the similarities end. A thick rice flour batter hides the pure beef hot dog. We ordered one with half mozzarella cheese ($3.99).
Imagine a mega stick of mozzarella with gooey melted cheese as the top half and the meat as the others.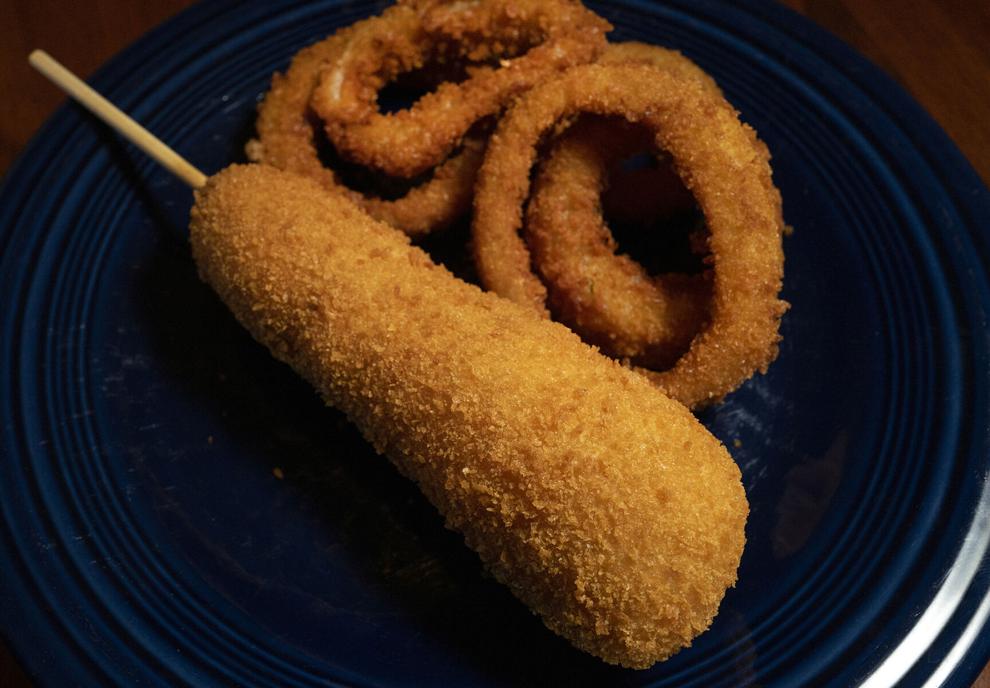 Next time I'll skip the hot dogs; The coating was too thick and there was too much melted cheese (Cheddar and American are also available). The internal texture was rubbery.
There's also the Angry Dog, also $3.99: Half Pepper Jack, whose outer casing is drizzled with a spicy sauce.
Overall the online process was smooth and our order was exactly as placed.
Angry Chicken & Juicy 88 Hot Dog
Korean style fried chicken to take away or eat in the restaurant
Location: 1869 S. Nevada Ave.
Contact: 719-694-9730; angrychickencsco.com
Prices: $3.99 to $26.99
Hours: 11am-9pm Monday, Wednesday and Thursday; 11am-10pm Friday and Saturday; 11am-8pm Sunday; Tuesday closed.
Details: Credit cards accepted. Wireless Internet access.
Favorite food: Half and half (fried and sweet and spicy) chicken
Miscellaneous: Gluten free dishes available.