Hundreds gathered at Rez Church in Loveland on Saturday to remember the late leader of the House Minority Hugh Monroe McKean, who died of a sudden heart attack on October 30 at the age of 55.
Family and friends shared stories of McKean, often noting that no one was ever a stranger and never met him without a hug.
"Hugh would have worked in that room," his older brother Andrew joked.
Pastor Jonathan Wiggins shared McKean's faith. Not surprisingly, McKean's favorite Bible verse comes from 1 Corinthians chapter 13: "Love is patient, love is kind. She does not envy, she does not boast, she is not proud. She is not rude, she is not selfish, she is not easily angered, she keeps no record of wrongs.
But even Wiggins shared a bit of humor, recalling McKean's son Aiden calling his father a "seven-year-old in a 55-year-old body with a driver's license."
The theme of Saturday's service was McKean's love for people, for God, for his family and for serving the people of Loveland and Colorado.
The latter was a nod to McKean's inability to ever keep on schedule because he would stop along the way to talk to everyone. A trip to the grocery store might get annoying," joked his former brother-in-law Oystein Vollstad. "He was the brother I never had, the rock I could always reach."
Dozens of past and present lawmakers, partisan and nonpartisan staffers, lobbyists and other dignitaries attended the celebration of McKean's life.
Aiden shared his dad's favorite quote, "Aiden, get your head out of your ass!", which drew a lot of laughs. "I've heard that a lot, and 90% of the time I deserve it."
McKean would tell Aiden that he wasn't there to be his son's friend. "I don't care if you like me. I'm here to make you a good man." But he would end these lectures by telling Aiden that he loved him. "He was my best friend," Aiden said.
Aiden recently celebrated his first birthday without his dad, reading from a text message he received a year ago. In tears, Aidan read this text, including how proud Hugh is of the young man that Aidan has become. "I want to be everything like him."
McKean's partner Amy Parks and his best friend Scott James have compiled a "top ten list" of how McKean is for his family and friends, not for city councilor or statesman, or even minority leader of the House of Representatives. He would have been honored by the pomp and circumstances surrounding his death in recent days, but his inner seven-year-old would be screaming, "Where's the jokes, folks?"
He would wonder, where are the open-mouthed laughter moments? James added.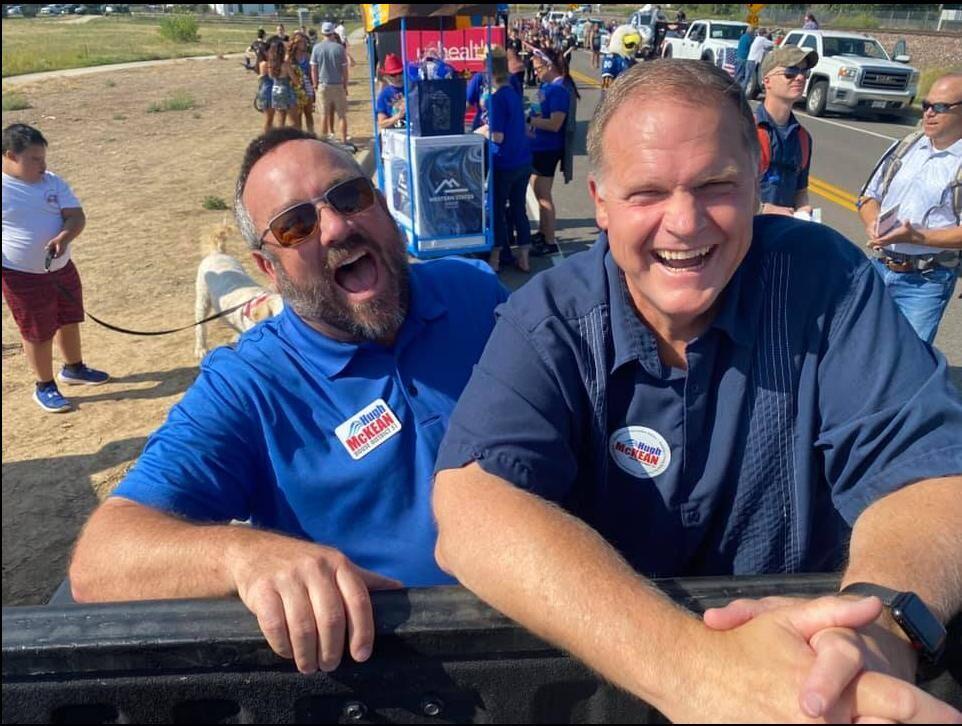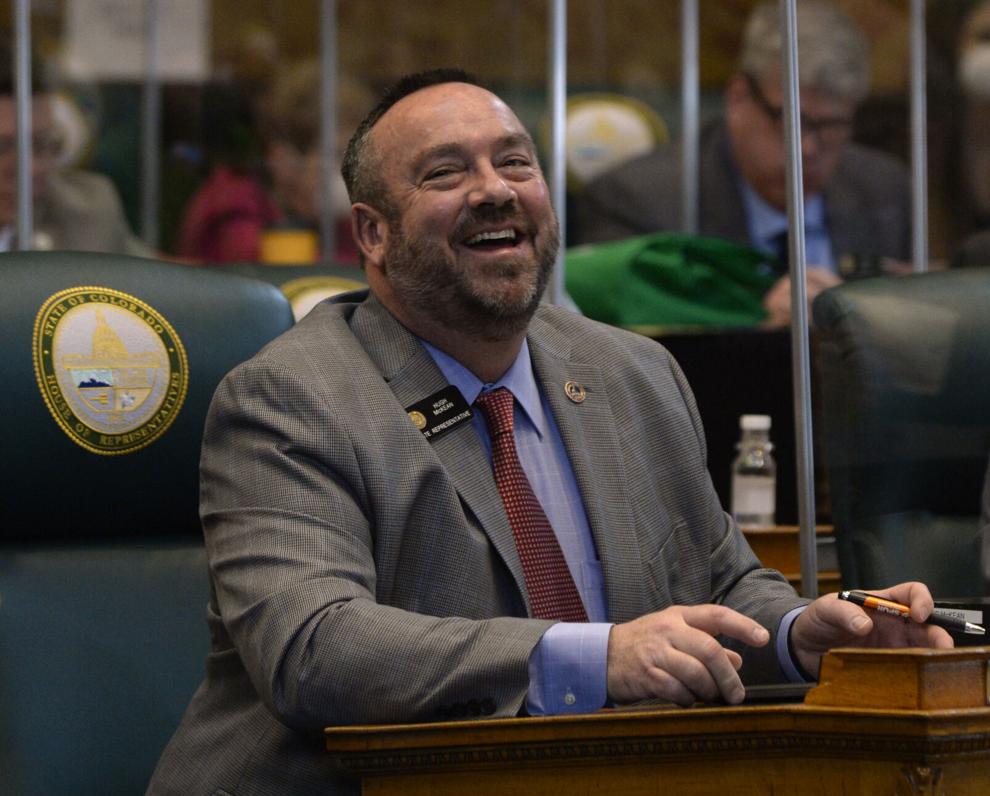 McKean may have been the first sitting lawmaker to sit in the state's Capitol, but he would be prouder to get two governors — one Republican, one Democrat — to look at each other and say, "I love you," James said.
To share the Hugh they knew, Parks and James came up with "the top ten things that made Hugh Hugh."
Among them:
#10: He was a walking encyclopedia, knew a little about everything, and was willing to share what he knew.
#9: He could embarrass anything, especially with his "don't let go" hugs, and as Wellington's newly elected minority leader Mike Lynch said on Thursday, he made the most inappropriate jokes at the right moment. "There was no holding or filtering of the man," Parks said.
#8: He hated imagination. James recalled having dinner at the Greeley Country Club with his wife, Parks and McKean. McKean probably hated every second of it because it was too outlandish, James said.
#7: He was a thinker, and when a thought popped into his head, he could hardly contain his excitement, Parks said. If he was in a conversation and had a thought to add, he would raise his hand like a second grader in the back row until called out.
#6: He fixed things.
He cared, he listened, he lived and laughed and loved big, and at the top of the list, he loved when he didn't have to.
Donations in honor of McKean should be made to Foothills Gateway, an organization dedicated to helping people with intellectual and developmental disabilities in northern Colorado.