Colorado Springs Utilities board of directors agreed Wednesday to consider an alternative to a highly controversial water ordinance.
The proposed rule, which has raised concerns in the development community, would require the city to have 130% of the water needed to meet existing demand and projected demand from new land joining the city. It has sparked debate about meeting the demand for housing while protecting water supplies at a time of mega-drought in the West.
The alternative the board is considering would apply to developments after they have been incorporated into the city, rather than at the time of incorporation.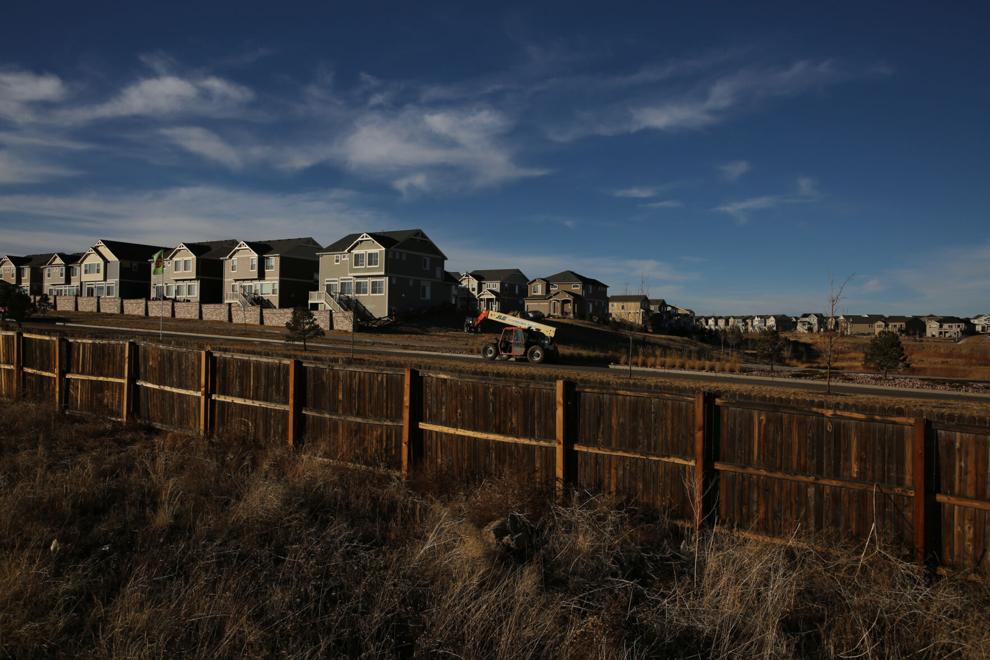 La Plata Communities, a company that could be directly affected by the annexation rule, suggested the alternative, saying the 130 percent requirement would encourage small annexations and subdivisions rather than large planned communities. La Plata Communities built much of Briargate, a master planned community.
"Master plans are extremely beneficial to the consumer," said Mike Ruebenson, chief operating officer.
Ruebenson suggested that utility companies should apply the water supply rule to developments when they are in the development plan phase before construction has started, but when the companies have a better understanding of how many homes will go in and what the projected water usage will be.
It would be more practical than trying to forecast the water usage of an entire master-planned community that could take decades to build, said Doug Quimby, president and CEO of La Plata Communities. Company officials noted that the current city rule does not account for additional water purchases that Colorado Springs Utilities may make to support growth in the decades to come.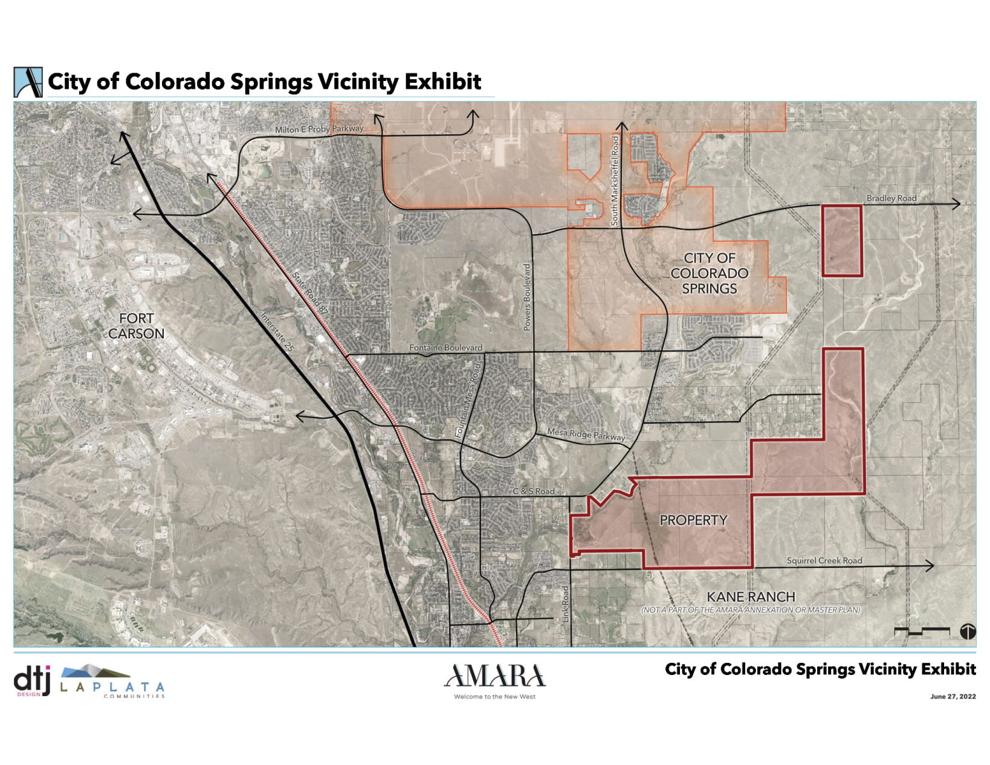 The company has not provided a water surplus benchmark that utilities should use to decide whether projects should be built. But it agreed that a buffer could be beneficial. The buffer would likely apply to newly-affiliated projects rather than those within city limits.
"We are not against a buffer. We are opposed to having a buffer put in place to block key annexations," Reubenson said.
La Plata Communities is proposing to annex a 3,200-acre property called Amara east of Fountain, which may not be allowed to come to town if the Colorado Springs City Council adopts the 130 percent rule.
Utilities Board Chair Wayne Williams said the alternative proposal warranted further investigation and the board would consider it again in December.
Senior Vice President Tim Seibert asked the board to consider other flagpole annexes that have been proposed or may occur in the near future, including Flying Horse East, the 5,400 acres near Schriever Space Force Base and the 2,400 acre Kane Ranch- Property south of this could include Amara, who is interested in leaving Fountain to join Colorado Springs.
"The question arises as to how water feeds into city growth goals," he said.
Deciding whether to add water to a project in the development phase could also risk stranding assets like pipelines and serving fewer homes than originally intended. Utilities would have to maintain these pipelines after construction.
At the same time, Stadtwerke employees are working on the best way to calculate whether the city will comply with the 130% buffer it has set itself. Previously, a draft regulation proposed using a three-year average of use.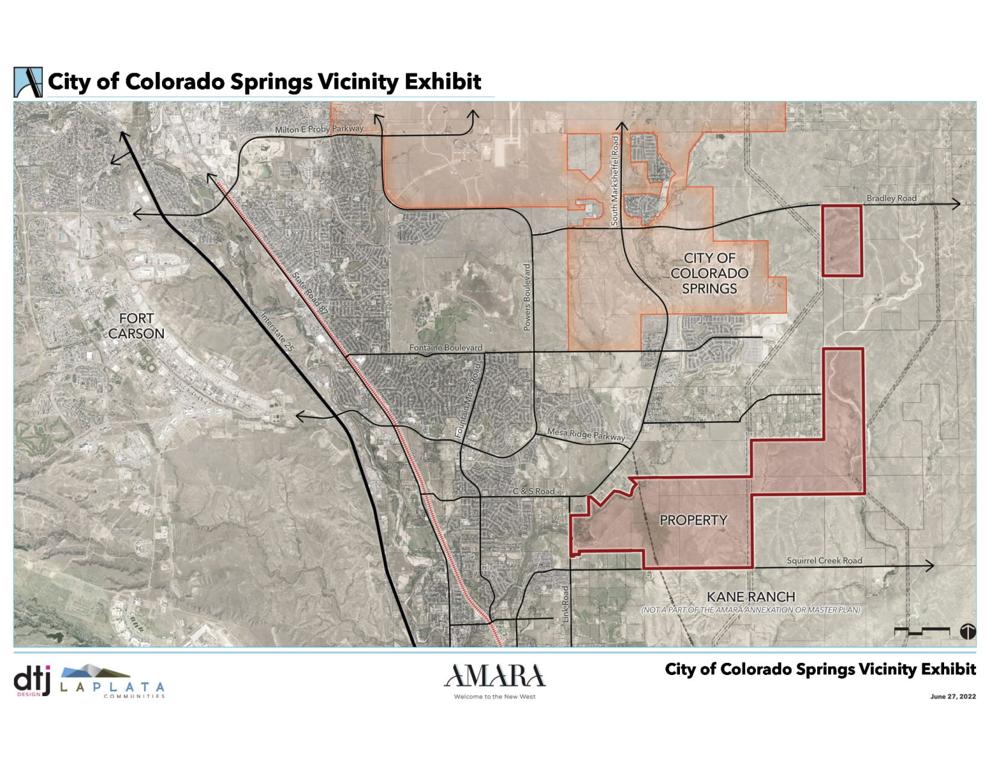 Abby Ortega, Utilities' water resource manager, suggested that the board consider a five-year average, normalized for weather, instead. If the utilities use this average, they have 132% of the water needed for the community.
Defining the excess required for annexation is important because the seven states that depend on the Colorado River could see cuts if Lakes Powell and Mead reach critically low levels.
Colorado Springs depends on the Colorado River for 70% of its water. So if cuts were made to the state's seniority system, utilities could lose the ability to divert water from several of its transmountain diversions, Ortega said. Transmountain diversions bring water that would normally flow west into the Colorado River east instead.
"In the short term, we want to look at how you plan for city growth sensibly," she said.
Contact the author at [email protected] or (719) 429-9264.