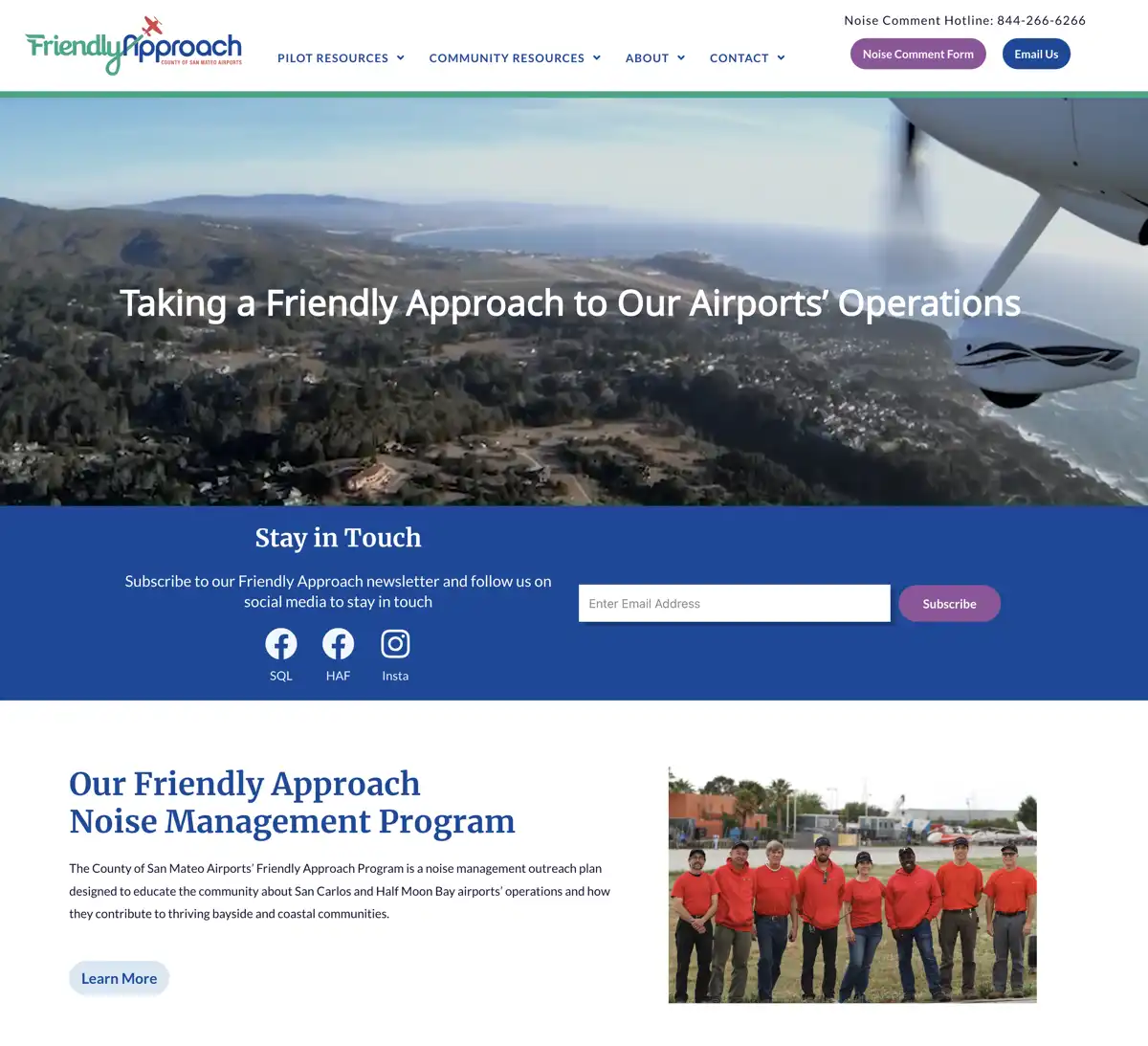 San Mateo County, which owns San Carlos (KSQL) and Half Moon Bay (KHAF) Airports in the San Francisco Bay Area of ​​California, has launched its Friendly Approach Program.
The new program aims to educate the community about aircraft noise management measures while also educating pilots on how to minimize their aircraft noise footprint, county officials said.
A new website, FlySMCFriendly.com, highlights the important contributions of both airports, as well as the airports' efforts to minimize the impact on neighboring communities, officials noted.
The site includes informational videos for pilots and the public, noise comment statistics and reports, frequently asked questions, a portal to an online noise comment form, and the airport's noise comment hotline.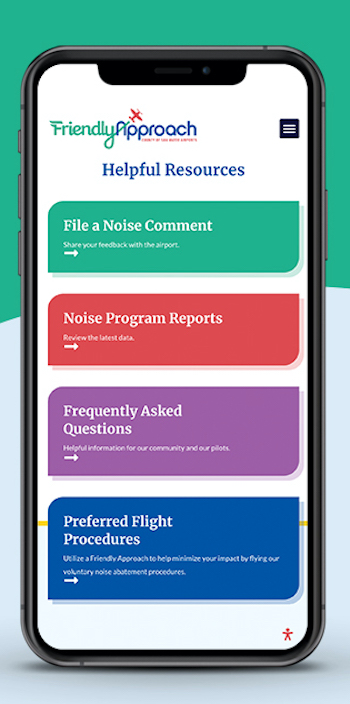 The site also shares stories of those who benefit from airport operations, including through flight training and other aviation careers, responding to public safety, and the airport's events and activities that are open to the community, through a community newsletter.
"We're proud of the contributions that San Carlos and Half Moon Bay airports make to our communities and the Bay Area economy, but we also know that people perceive aircraft movement and noise in different ways," said Gretchen Kelly, assistant interim director of public transportation To work . "The Friendly Approach Program is a warm and welcoming community resource that, through the FlySMCFriendly.com website, explains the airport's operations, developments, activities and rationale for certain aircraft flights, while providing a forum for our residents on the Bay and on the Coast offers sharing their positive and constructive feedback."
KSQL contributes millions of dollars annually to local economies and school districts, creates 300 jobs and welcomes 100,000 visitors to the on-site Hiller Aviation Museum each year, county officials said.
KHAF provides first responder access to the coast and is a destination for both recreational pilots and other visitors to the coast and many other nearby attractions.
Both airports support a variety of aircraft and helicopters for emergencies, public safety and public purposes, either as a home base or for refueling, maintenance and other important purposes. They also house flight training centers that support the Bay Area's thriving aviation industry, officials noted.
For more information: FlySMCFriendly.com